Avanco International, Inc. is a leader in providing services and support to Federal, State, and Local government agencies. Whether providing Logistics Management software application development support for a $5 Billion US Army inventory asset program, developing web systems for Fairfax County, Virginia, providing critical International Programs Security Requirements training to our Department of Defense clients, or solving complicated business problems through analysis and software reengineering study for the State of Pennsylvania, Avanco demonstrates its leadership in government IT support.
To find out more about how you can engage our nationally recognized consultants for your organization using our wide array of contract vehicles, ask for Sales at (703) 749-7749 or contact us at info@avanco.com.



Software Systems application development, systems analysis and design, database planning and design, database administration, Business Process Improvement, network and programming services, web Portal development, Data Warehousing, conversion and implementation support, software integration Services.
At Avanco International, Inc., we view our consulting and training services as the foundation of our business which helps to improve the quality, timeliness and efficiency of services provided to our clients. Our consultants bring first-hand experience and understanding of commercial and government best practices coupled with a broad base of subject-matter expertise to deliver high quality services.
CAAS IV is the preferred advisory and assistance services (A&AS) contract vehicle for Air Combat Command (ACC) and Air Force District of Washington (AFDW) requirements. Non-ACC organizations are welcome to order from the contract by coordinating with the procuring contract officer. Work is performed at ACC headquarters at Langley Air Force Base, Virginia, 13 major ACC wing/bases, and additional ACC organizations with Host Tenant Support Agreements (HTSA). CAAS IV also supports the AFDW customers, to include Headquarters Air Force (HAF), Secretary of the Air Force (SAF), and the Air Force Office of Special Investigations (AFOSI). As an indefinite delivery/indefinite quantity (ID/IQ) contract, task orders are released to all prime contractors for competitive bidding. Task orders valued at $1,000,000 annually or less are restricted to small business primes, while task orders over this threshold are reviewed for distribution to small business or may be distributed to the large business primes. The CAAS IV period of performance consists of a base period (Dec. 15, 2011 through Oct. 14, 2012) and four one-year option periods, along with 3 one-year performance periods of work. Contracts may perform up to 3 one-year periods of performance from the last ordering date.

U.S Navy SeaPort - Enhanced (SeaPort-e)
SeaPort-e is the U.S. Navy's electronic platform for acquiring support services in 22 functional areas including Engineering, Financial Management, and Program Management. The Navy Systems Commands (NAVSEA, NAVAIR, SPAWAR, NAVFAC, and NAVSUP), the Office of Naval Research, the United States Marine Corps, and the Defense Threat Reduction Agency (DTRA) compete their service requirements amongst 1,800+ SeaPort-e IDIQ multiple award contract holders. The SeaPort-e portal provides a standardized, efficient means of soliciting offers from amongst the diverse population of large and small businesses and their approved team members. All task orders are competitively solicited, awarded and managed using the SeaPort-e platform. Since nearly 85% of its contract–holders are small businesses, the SeaPort-e approach to acquiring services provides opportunity that fuels the Nation's engine of job growth.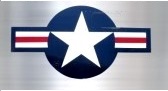 US Air Force NETCENTS 2 – Applications Services Small Business (Subcontract to IndraSoft, Inc.)
The NETCENTS-2 Application Services acquisition provides a vehicle for customers to access a wide range of services, including sustainment, migration, integration, training, help desk support, testing, and operational support. Other services include exposing data from Authoritative Data Sources (ADS) to support web-services or Service Oriented Architecture (SOA) constructs in AF enterprise environments. Through this vehicle, IndraSoft shall develop content delivery and presentation services and new mission applications that operate in netcentric enterprise environments that exploit SOA infrastructures. The NETCENTS-2 contract shall support legacy system sustainment, migration and the development of new mission capabilities and applications. The focus of the contract is to provide application services support to mission areas, as overseen by portfolio managers, Communities of Interest (COIs), project offices, and program offices.
National Institute of Health (NIH) Technology Acquisition and Assessment Center (NITAAC) – CIO SP3 (Sub contract to ICF)

The Chief Information Officer – Solutions and Partners 3 (CIO-SP3) Government-Wide Acquisition Contract (GWAC) has ten task areas that meet scientific, health, administrative, operational, managerial, and information management requirements, CIO-SP3 has the depth and breadth of scope that complex solutions require.
Task Area 1 - IT Services for Biomedical Research, Health Sciences, and Healthcare
Task Area 2 - Chief Information Officer (CIO) Support
Task Area 3 – Imaging
Task Area 4 – Outsourcing Information Technology (IT) infrastructure and IT services
Task Area 5 - IT Operations and Maintenance
Task Area 6 - Integration Services
Task Area 7 - Critical Infrastructure Protection and Information Assurance
Task Area 8 - Digital Government
Task Area 9 - Enterprise Resource Planning
Task Area 10 - Software Development.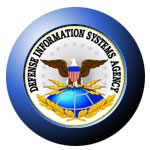 Defense Information Systems Agency (DISA) – ENCORE II (Sub contract to Analytical Services, Inc.)

The ENCORE II contracts provide IT solutions for activities throughout all operating levels of all customer organizations in support of all functional requirements including Command and Control (C2), Intelligence, and Mission support areas, and to all elements of the Global Information Grid (GIG).
Task Area 1 - Enterprise IT Policy and Planning
Task Area 2 - Integrated Solutions Management
Task Area 3 - Performance Benchmarking
Task Area 4 - Business Process Reengineering (BPR)
Task Area 5 - Requirements Analysis
Task Area 6 - Market Research and Prototyping
Task Area 7 - Information and Knowledge Engineering
Task Area 8 - Custom Application Development
Task Area 9 - Product Integration
Task Area 10 - Test and Evaluation (T&E)
Task Area 11 - Asset Management
Task Area 12 - Communications Engineering
Task Area 13 - Security Engineering Certification and Accreditation
Task Area 14 - Telecommunications Support
Task Area 15 - Computer-Telephony Integration (CTI)
Task Area 16 - Web Services
Task Area 17 - Operations Support
Task Area 18 – Hardware
Task Area 19 – Software
Task Area 20 – Managed Services

Office of the Secretary of Defense (OSD) Defense Readiness Reporting System (DRRS) (Sub to CTC)
Concurrent Technologies Corporation (CTC) is one of four awardees on a three year, $36 million indefinite-delivery/indefinite-quantity (IDIQ) contract to support the Office of the Secretary of Defense, Under Secretary of Defense for Personnel and Readiness. Under the contract, CTC will bid on task orders to provide systems engineering, software design and development, systems integration, testing, installation, training, life cycle maintenance, system documentation, procurement support, help desk services, and management support for the Defense Readiness Reporting System (DRRS). The DRRS initiative is a dynamic, on-going evolutionary development aimed at providing the Department of Defense, Combatant Commanders, Services, and Agencies the highest level of readiness reporting, collection, display, and analysis for readiness assessment and planning. Avanco is a subcontractor to CTC on the Office of the Secretary of Defense for the Defense Readiness Reporting System (DRRS) contract.